Challenging Times and Preparing for the 'New Normal'
It's fair to say that these are challenging times for everyone – to say the very least. No matter what anyone says it certainly is not 'business as usual' for anyone.
And for anybody involved in the marketing 'industry' we have never seen such an unprecedented change in brand attitude and behaviour, in such a short space of time.
Those bold marketing, creative and media plans, that made sense just a few short weeks ago, now need to be re-constructed and re-applied.
Some brands have chosen to simply pull back on marketing spend, reduce their financial exposure and 'hunker down' down until all of this is over. In certain sectors, obviously, this makes perfect sense.
Others have chosen to change their approach completely, joining the 'fight', demonstrating support for customers and those who are fighting the battle on the front line – very selfless and very commendable.
But what about those brands/businesses that find themselves in a sort of 'limbo' right now?
Our view? Don't stop marketing. Yes, change the execution, but the worst thing to do, is to do nothing.
For now, we suggest…
Avoid knew jerk reactions – don't panic!
Use your digital insights to make smart decisions for the short term
Use your customer data effectively – but don't abuse it
Use this time constructively – plan for the longer term
For most brands there are fewer, relevant, channels at their disposal, but the sheer volume of digital insights that we have at our disposal should allow us to make smarter choices, smarter decisions about the channels that we use for the short term.
Use your data effectively there's no harm  in staying in touch with customers new and old, but don't abuse your data – as you learned growing up, if you don't have something valuable to say…DON'T SAY ANYTHING AT ALL.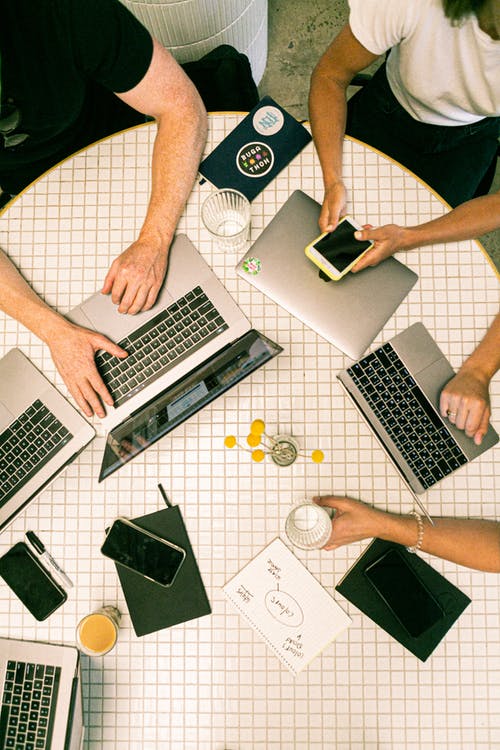 Of course, the messaging and tone must change, it's about striking a balance. We can't appear to be either 'tone deaf' to what is happening to people or in any way opportunist in taking advantage of the situation.
BUT we shouldn't panic and simply focus on the here and now. We should use this time constructively to think about how we want our businesses to be perceived when the world starts to return to the 'new normal'.
At the end of this seriously difficult period, whenever that might be, there's no doubting that we, both as individuals, and from a business perspective, are all going to come out of this with very different views on life, different behaviours and very different attitudes.
The thinking and, more importantly, planning that we do today should be focussed on helping the business, not only, through the next few months but the next few years. We should use this period to build valuable connections and even loyalty with customers, new and old, to create longer term value.
We're talking to our clients everyday explaining how to deal with the current situation, helping them to use this time to take a step back, look at themselves and plan now for what is going to be an uncharted future.
This in mind we thought we share some of our thinking with you and over the next few days, we'll be creating series of blogs and articles that will hopefully provide you with some 'pointers' on how to create focus for the short term but also how to use this 'difficult' period constructively to create long term value. 
For those who need help now! Don't let finance be an issue, we're all in this together, and we've got a plan for that as well.
Stay safe.