Bahamas Rugby Union partners with Vault for new Website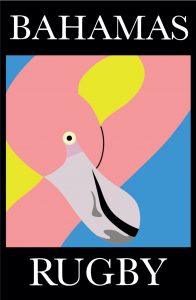 West Midlands based Vault-MCM are pleased to have been chosen to partner The Bahamas Rugby Union to build and manage the website and digital content for the Bahamian National side, alongside supporting the commercial strategy at this exciting time for the Union.
"Having previously built the site for Youth Rugby in Bahamas, it seemed a natural progress to offer to build a new stylish and dynamic website for Bahamas Rugby," said Jon Arch – Managing Director of Vault-MCM.
The site will be built under the rugby-bahamas.com domain and will be main point of focus for all things to do with rugby in The Bahamas. The Bahamas Rugby's Men's XV Team currently holds the 97th position in the official World Rugby Rankings.
The website will eventually hold secure areas for player development tools, alongside latest news, squad and player profiles, alongside the opportunity for Sponsors and the Union Partners to promote.
"We are already working with a number of clients in The Bahamas and a number of global clients who have operations based there, and are actively looking to grow our presence there. After a challenging decade fo the island, not only for rugby but the entire country, it has been great partnering with Bahamas Rugby Union on this project.
The new website will likely go live with a first stage deployment before the end of May, but we already have plans for stage 2 and 3 developments. We will be providing training to allow the site content to be managed in Bahamas, and ongoing SEO and digital support for the website.
Vaults team of sports marketing experts will also be providing commercial support to help maximise both local and international exposure and return on investment for the Bahamas Rugby Unions sponsors and key partners alike.
#rugbyunion #marketing #digital #website #strategy #bahamas